Laser Treatment
For Scars, Wrinkles, Pores & Stretch Marks
At Neelkanth Hospital we give a health solution to all type skins, the patients who are suffering from the issues like stretch marks in various parts of the body, Wrinkles due to skin aging and scars. We have the Expert Doctors and an Experienced team who look over the patient's needs and fulfill his desire of being confident without skin issues. Consult our dermatologist for Skin Treatment in Himachal.
Dr. Sahil Mrigpuri examines the skin issues with the advance technology and treats the patient carefully. You will love your skin after the laser treatment because it reflects as a natural effect on the skin. So now there is no need to waste your time while searching over the websites simply book your appointment with us and explore your lifestyle.
Laser Treatment is available for all type of skins, our specialist will guide you to get the best solutions to your issues. Now here at Neelkanth Hospital, you can easily book your appointment to have a discussion with Dr. Sahil Mrigpuri. Our advanced laser technique will give you a satisfactory result.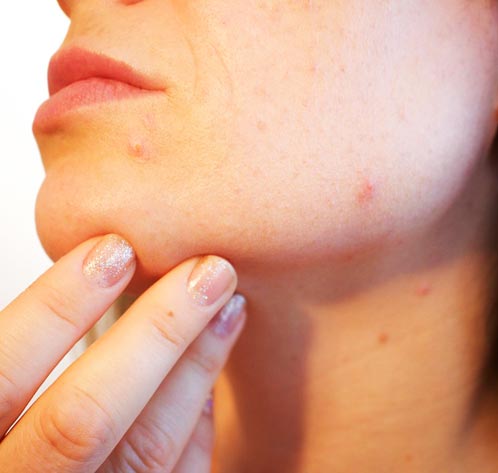 Laser Treatment – Medical Solution for your Skin.
We Consider Laser Treatment as an advance method to get natural and positive results. With a Laser techniques, there are fewer chances of getting harm or any other side-effects. As we have truly Professional Stall and experienced Doctors who look after your entire treatment process.Acne scars can be an unfair reminder of the past. Not so long ago someone with acne scarring had few options or hope for better-looking skin. This was true even for light or moderate scarring. Neelkanth Hospital will provide best Laser Treatment for all type of Skin Issues Like Scars, Pores, Strech Marks, and Wrinkles.
How Does It Work?
The laser produces a narrow beam of light that is absorbed by the red color in the blood vessels in the birthmark. Each treatment consists of multiple pulses, a few millimeters across. We call these pulses 'dots'. Most People have lots of 'dots' in one laser treatment session.Your skin may look bruised and sore after laser treatment and will need to be looked after carefully for three weeks.